Since Riley has a lot of food allergies and sensitivities, we always try to find restaurants that have organic ingredients or do things like farm-to-table.
That's how we found El Dorado Cantina in Vegas. Cause they use organic and non-GMO ingredients for their dishes.
Though, it took us a really long time to visit El Dorado because the Vegas Strip location is in the same building as a strip club (we discovered by pulling up to it one day) and it just looks sketchy.
(Let's be honest. We were mostly concerned about the likely clientele and cleanliness of the seats. – Riley)
These days, you can find El Dorado in two additional locations – Centra Point in Spring Valley and Tivoli Village in Boca Park.
(Both much nicer spots.)
We've only ever been to the Boca Park location, but we assume the food and buildup of dust on all the surfaces is the same at each location (*snicker* – Riley)
Lack of regular dusting aside, this place makes some pretty damn good Mexican food.
What To Know
Unlike a lot of Mexican restaurants, this place only serves up one style of tacos and that is street tacos.
If you're not familiar with them, street tacos are the ones on those small corn tortillas.
I do have to say, I'm not really a big fan of this style of taco and Riley isn't sold on them either.
(The tortillas themselves aren't my favorites, and they really don't work as vessels either. Basically, I don't understand the purpose of this type of taco. Just use a large flour tortilla if you're going soft, or, even better, let's bring back the hard-shell taco! Seriously, has every restaurant except fast food given up on them completely? – Riley)
Of the tacos we've tried at El Dorado, they've all been just "fine." Not great, not terrible, but fine.
(The meats inside were really good… but I think the lobster and filet mignon ones were like $30! – Riley)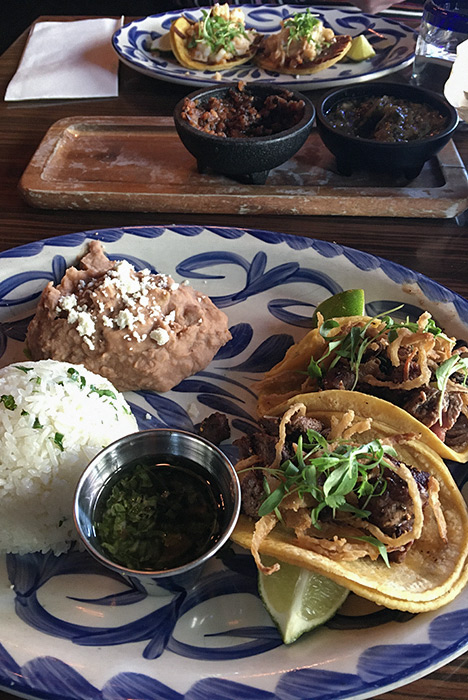 Overall, most of the food on the menu is on the expensive side – especially for a Mexican restaurant.
At some point in 2022, they also started charging for the previously complimentary chips and salsa, so that sucks.
The salsa is really good though, so we still recommend getting chips and salsa.
(It really, really is. And don't let them take it away from you. You're paying for that shit now, so get some to-go containers. – Riley)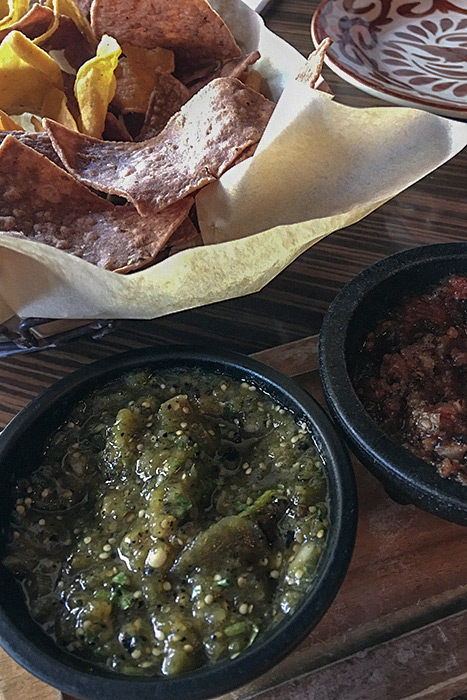 In terms of best value for the money, Riley is as big a fan of the taco salad as that thing is compared to the servings of everything else they sell.
(They call it a "tostada salad" on the menu, and, once you add meat, the price does start to get a little more questionable, but, yeah, it's massive and the shell is amazing. – Riley)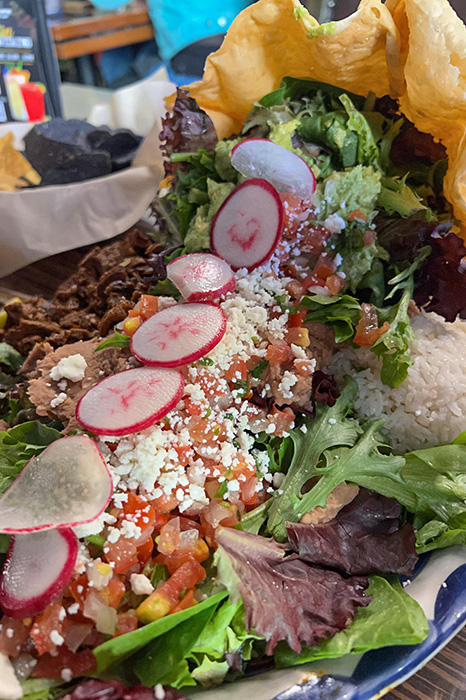 Personally, I really like the pulled chicken burrito – great taste and pretty large for the cost.
The enchiladas are also a good value for the money, but I just prefer the pulled chicken burrito.
In terms of appetizers, the quesadilla is definitely not worth it, but the taquitos are amazing.
Seriously, I'd even skip the quesadilla at Happy Hour prices.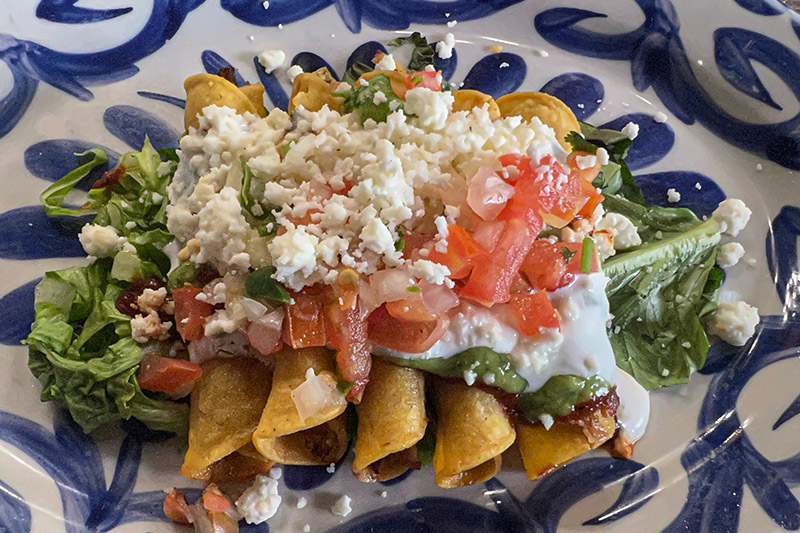 Of course, if you want the best value overall, then you need to hit up this place for Happy Hour ($5 tacos).
That's Monday through Friday between 3pm – 6pm and any day of the week from midnight to 3am.
(For that Taco Tuesday breakfast! – Riley)
What Else To Know
This place also does a special Latin Brunch on weekends that may interest you, though we've never gone.
(We are not really a brunch people. – Riley)
We've taken out of town visitors here and it seems to go over well with everyone – (Well, not everyone. Clearly, you forget about the person who complained about the prices. – Riley)
So, while it's not the best Mexican food in the world, it's still pretty damn good.
Tip: If you end up at the Boca Park location, and you're a coffee fan, nearby is the best coffee shop in all of Vegas – Sambalatte. It's definitely worth checking out when you leave.
(Just don't get the turmeric latte. Maybe ever. Anywhere. I just really don't get turmeric lattes. – Riley)
And as crazy as it sounds, all of El Dorado's Vegas locations (they also have a location in Miami) are open 24 hours a day.
Final Word
Sure, it's not mind-blowing Mexican food (some of it is – Riley), and the prices aren't cheap, but it's made with organic and non-GMO ingredients and it's pretty freaking tasty.
If you're craving Mexican food and want something high quality, you really can't beat El Dorado Cantina for that.
Just don't forget that you can go during Happy Hour to save a little money.