If you find yourself wandering around Valencia, Spain with a bit of a sweet tooth, then there is only one place that can scratch that itch.
(Is this a mixed idiom? Or do you think people are walking around with itchy teeth? – Riley)
It's the DDL Boutique.
This place is so insanely good that you won't even believe it until you try it.
Why so good? Because DDL stands for Dulce De Leche.
Did you just see the clouds part and hear the angels start singing?
That's because dining at DDL Boutique is basically a religious experience.
These amazing people just go and dulce de leche all the things, and bless them for doing the Lord's work like that.
(True story. I found this place on Google Maps, had no idea what "DDL" stood for, and thought it was a weird name for a sweets shop. But it had the best reviews and my girl digs them sweets, so we went. We only realized what "DDL" stood for once we were there. – Riley)
What We Ate
(*snort* "What Didn't We Eat" might be a more appropriate title here. – Riley)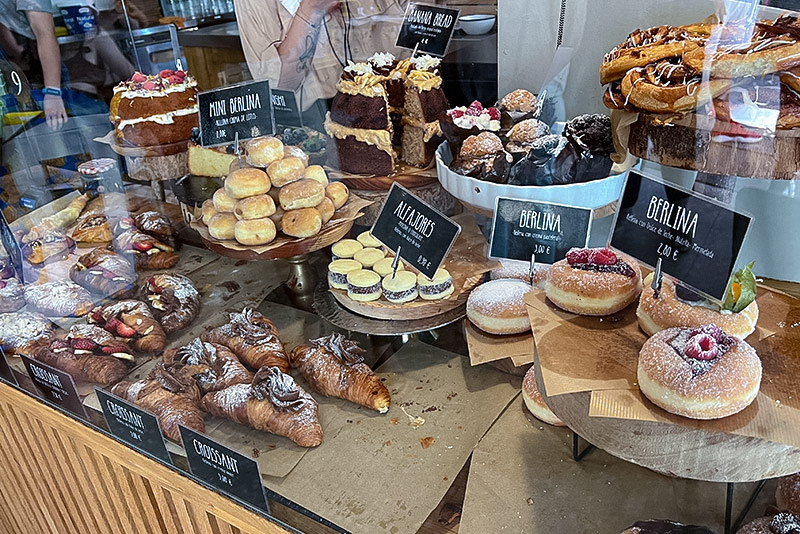 Finding a place that specialized in all things dulce de leche is basically a dream come true for me.
I rose to the challenge and consumed as many dulce de leche filled items as I could over our week stay in Valencia in July 2022.
I just hate that I didn't know about this place on my first visit to the city in 2019.
Do note that we tried sweet items that were not dulce de leche filled or topped, and while those items were still good, you really got to stick to the stuff with dulce de leche as an ingredient.
(I mean, you don't *have* to. Everything was good. But I do get the intention here. – Riley)
They also make good coffees and have air-conditioning if you eat inside the cafe. (Which was a necessity. – Riley)
Here's a quick look at what I remember eating:
dulce de leche croissant
marscapone and dulce de leche croissant
almond croissant
fartons y horchata
limón cheesecake
banoffee
banana bread
chocobomb
strawberry marscapone
tarta DDL
berlina
french toast
(It was a pretty good swath of the menu. So, while we're not experts, you could say we're pretty well informed here. – Riley)
Yeah, we went here several times and ate a lot of sweet stuff that was so incredibly rich.
And I have zero regrets.
(Why would you regret this? – Riley
Also, I don't remember what these are. But I do know that all of that caramel-y looking stuff is dulce de leche. Just like little plops of dulce de leche on and in everything. Just insane amounts of dulce de leche.)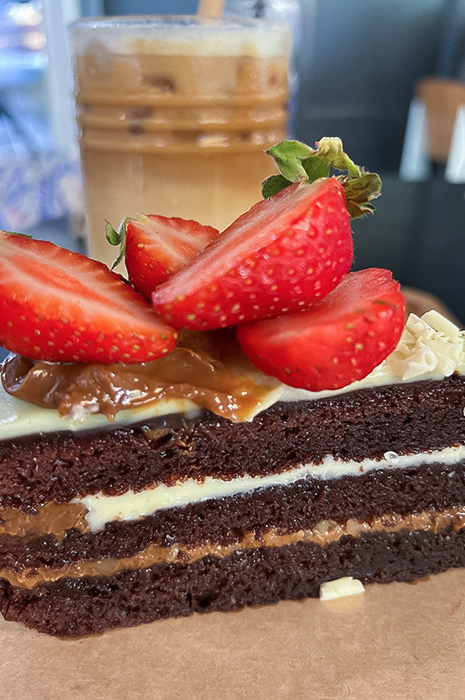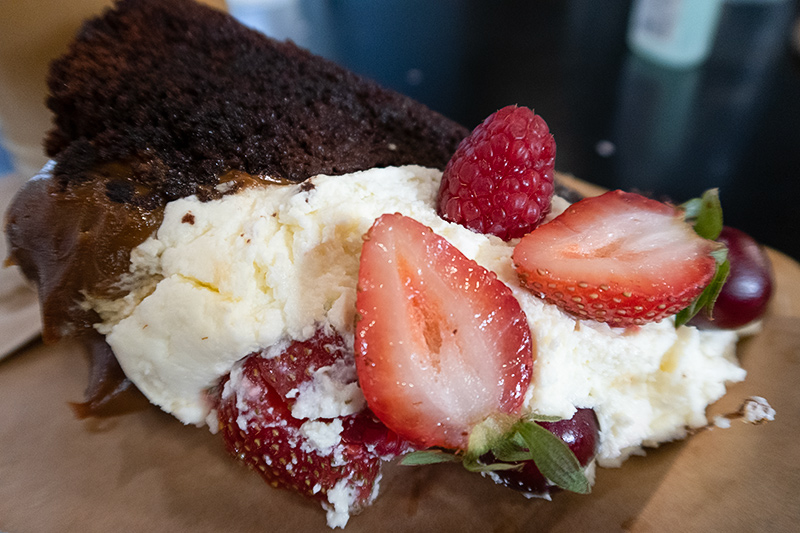 Other Thoughts
While we almost exclusively indulged in sweets and coffee, DDL Boutique does have some real food on their menu.
Like non-dessert type of food.
(But we still chose the french toast for breakfast. Trust, everything that had mascarpone on it was also unnaturally good. – Riley)
They also have more than one location.
We frequented the Carrer de Sant Vicent Màrtir, 52 location.
But you can also find them at Carrer del Pintor Gisbert, 2.
My best tip about DDL Boutique is to look at the displays by the registers where they sell bags of day-old pastries at a steep discount.
You just won't know what's inside those bags because they are paper bags that you can't see through…unless you have superpowers.
(Or you feel them up like Shawna did to try to guess. – Riley)
We bought the bag of day-old pastries a few times and every single bag was both different and awesome tasting.
And it was nice to get to try new things at a discount like that.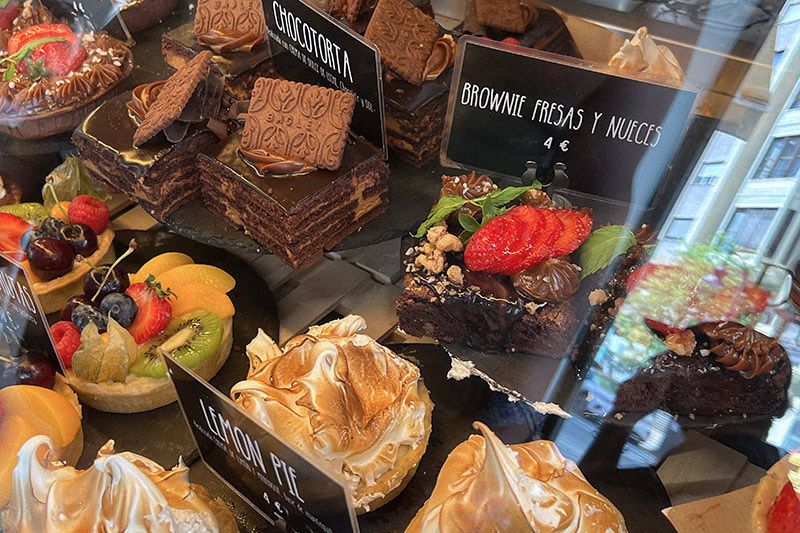 We also bought some of the bagged meringues that they sell, but they were just so-so.
One thing I do regret is not being able to buy any of their jars of dulce de leche.
If they'd have been airline-size-compliant, then I likely would have emptied my little bag of toiletries to take some of these little jars of yum home.