Is Valencia, Spain the best city we've been to for street art?
It very well might be.
Only Brussels may top it.
Maybe.
It's very, very close.
But, best or not, I CAN tell you unequivocally Valencia has some damn good street art. AND. SO. FREAKING. MUCH. OF. IT.
How much of the city is a canvas? Enough that you feel like you're getting a free museum (or several) built right in.
From David de Limon's masked artists to commissioned murals on store security doors, Valencia is quite a liberal city when it comes to street art. (Or maybe it isn't. De Limon's masked artist is supposed to represent the fact that street art is illegal.)
But it feels liberal. And that's a really good thing.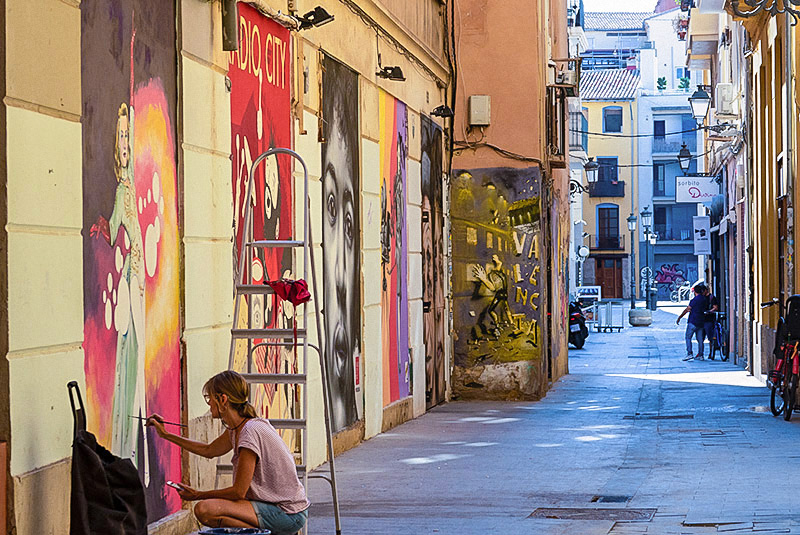 Valencia Street Art in Pictures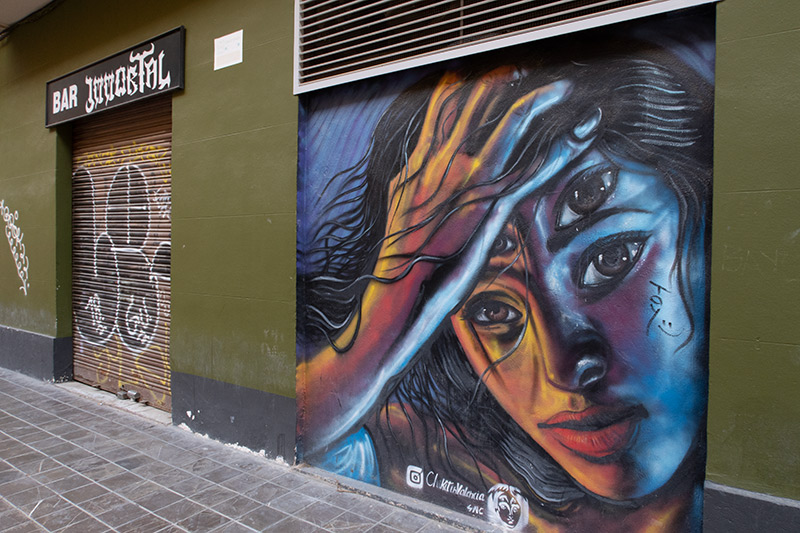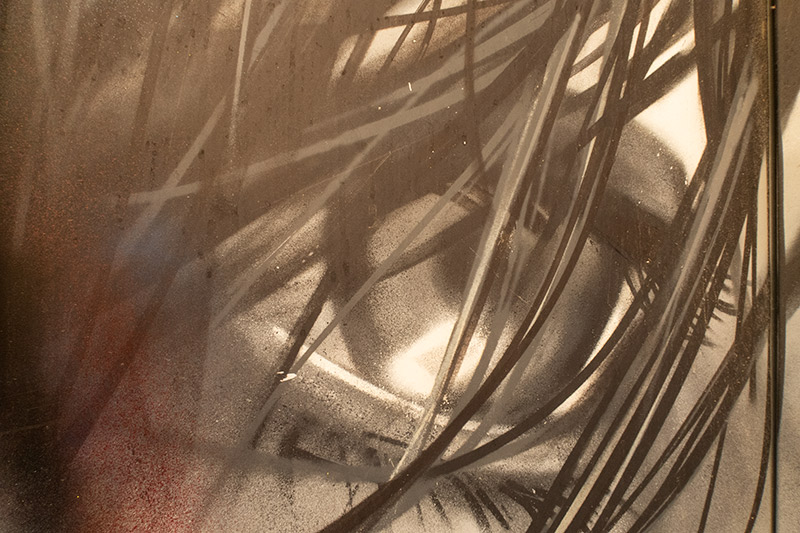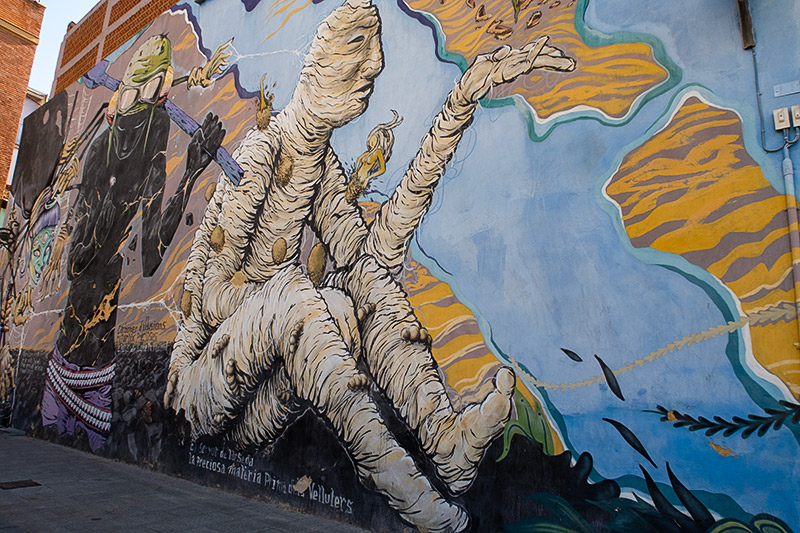 The photo below is my favorite.
What I love most about street art is that it isn't hidden behind museum walls. It's just right there, living in the world among real things.
This picture captures that perfectly.