If you like Dale Chihuly's work – and we do, we've seen it all over the country – you'll probably be stoked to know Chihuly has a permanent presence in Las Vegas. (Well, permanent for now. You know how things go.)
His work appears at the Bellagio, and it's free.
Chihuly created the ceiling display in the hotel's lobby.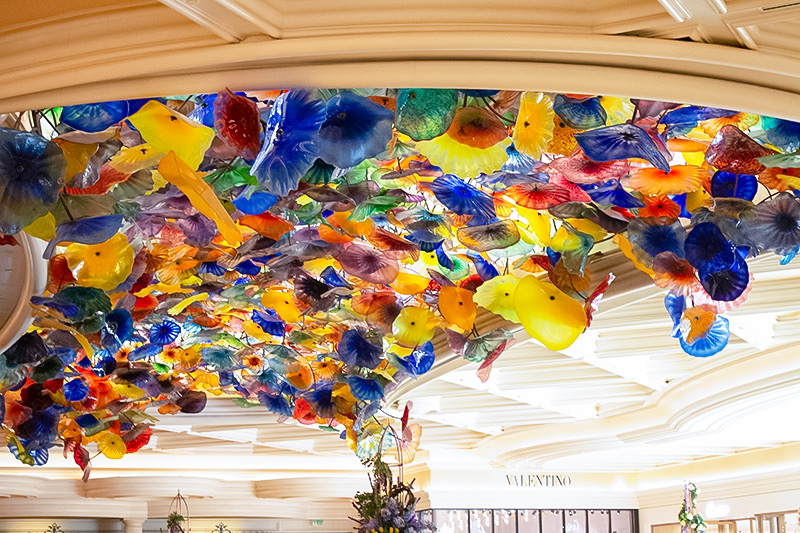 There is also a side piece just off the lobby at the fancy-shmancy Petrossian Bar. (But you can easily catch a glimpse or snap a picture of it as you walk past on the main walkway.)
Chihuly's Fiori di Como at the Bellagio
As someone who has seen a lot of Chihuly, in some very cool settings, I still find the ceiling at the Bellagio – officially named Fiori di Como – a damn jaw-dropper.
Seriously, this thing is huge and bursting with color and just really freaking gorgeous.
With more than 2,000 pieces of glass and at over 2,000 square feet, it is one of Chihuly's biggest works.
Not THE biggest, but one of them.
Even if you don't like Chihuly, I think it's got to be pretty hard not to be impressed by this thing.
I mean, a beautiful ceiling is a beautiful ceiling, and this is a beautiful freaking ceiling.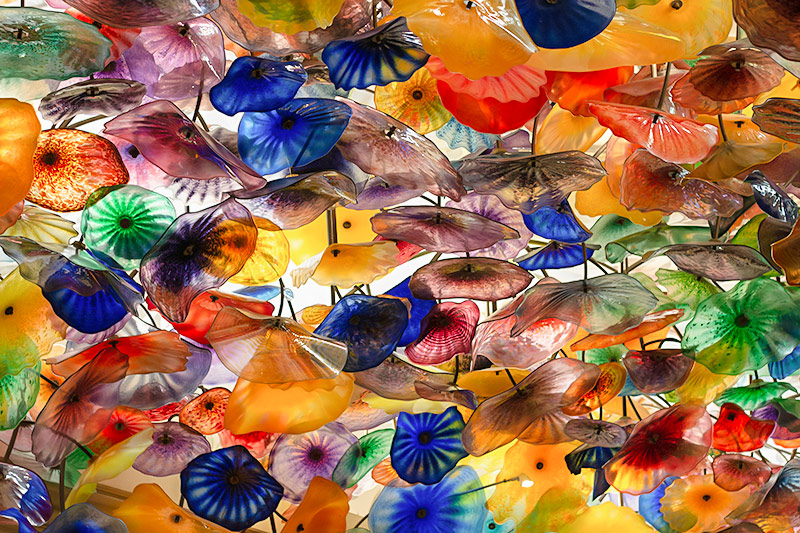 If you do love Chihuly, I think the Fiori di Como is literally worth traveling to Vegas to see. (And you won't see me say that about much.)
I mean go to the actual Chihuly museum in Seattle first… then come here.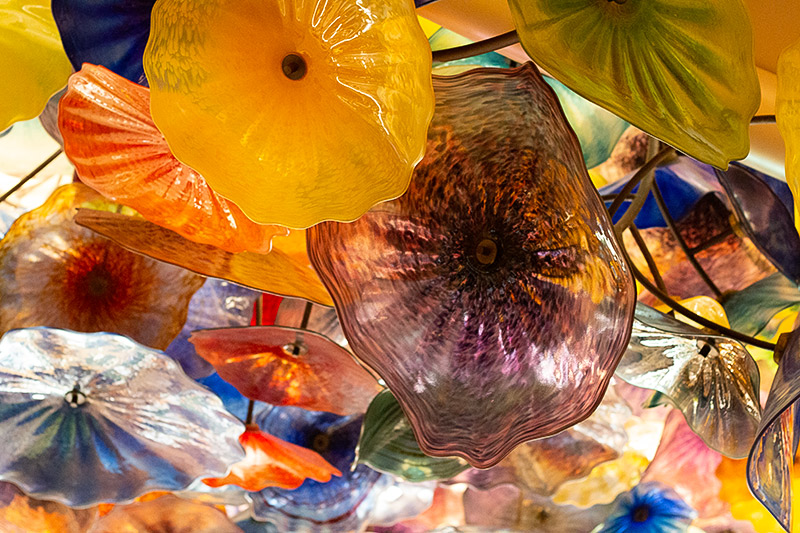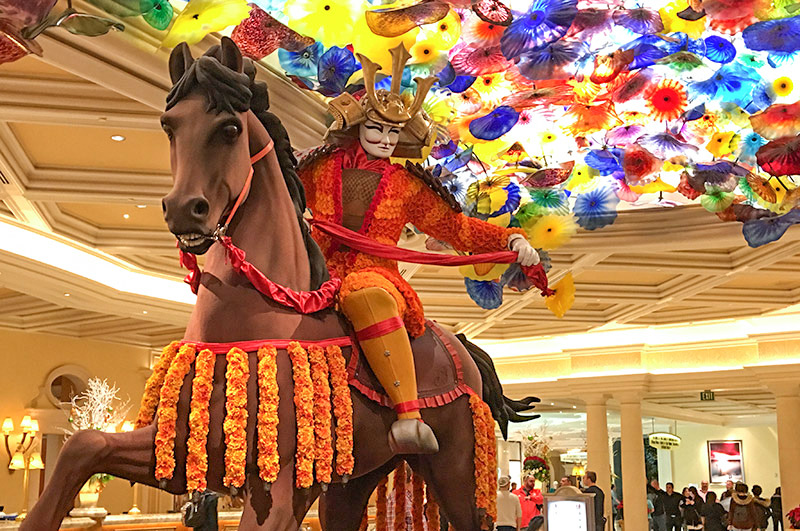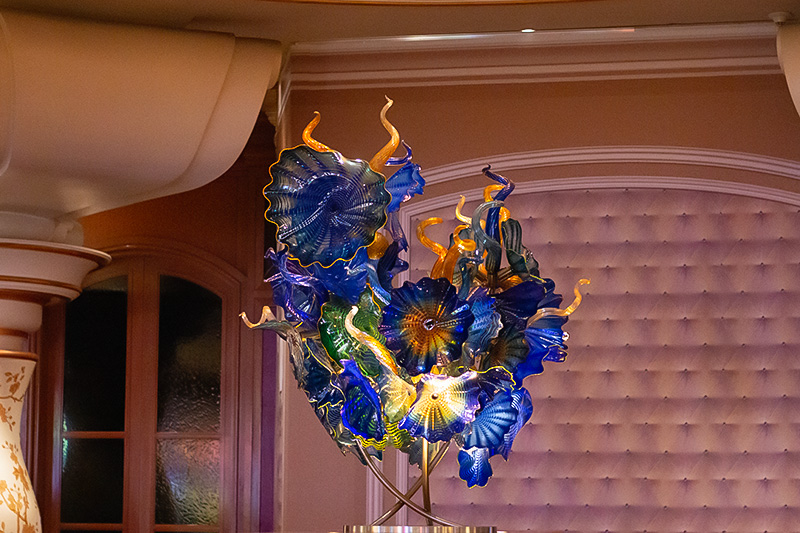 Where is Chihuly in Las Vegas?
You can find Chihuly's Fiori di Como in the lobby of the Bellagio Hotel.
The Bellagio is located at 3600 Las Vegas Blvd (right on The Strip).
The sculpture at the Petrossian Bar is just beyond the lobby.
It's the bar on the immediate left when you take the walkway into the casino.