You could describe Valencia's Plaça de l'Ajuntament as a lot of things.
You could say it's the heart of Valencia, and that would be pretty close to true.
It does lie almost exactly in the historic center (which I guess would make it more the stomach than the heart, but still…) and it's also home to City Hall.
You could say it's the epicenter of the city's tourism. Also reasonably true.
It's always swarming, and the tourism office is right there next to City Hall.
You could say it's where the most beautiful buildings in Valencia go to congregate.
Not quite as true, there are plenty of beautiful buildings elsewhere in the city, but as far as plenty of gorgeous buildings in immediate proximity go, you wouldn't be wrong about that either.
Basically, when it comes down to it, Plaça de l'Ajuntament is a beautiful European square in the vein of other beautiful European squares.
It's got gorge buildings, a nice big fountain, and an art installation just for the hell of it.
You go there just to look at it, but you'll find plenty of useful and touristy things once you're there.
Plaça de l'Ajuntament (Plaza del Ayuntamiento) in Pictures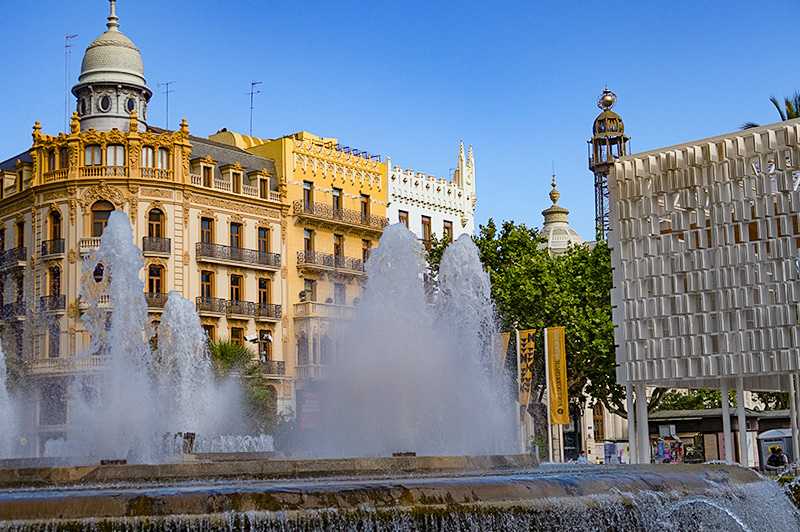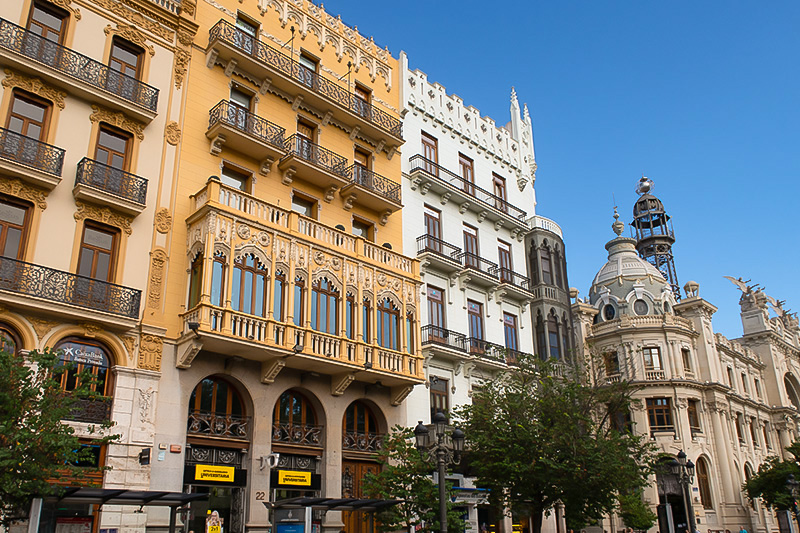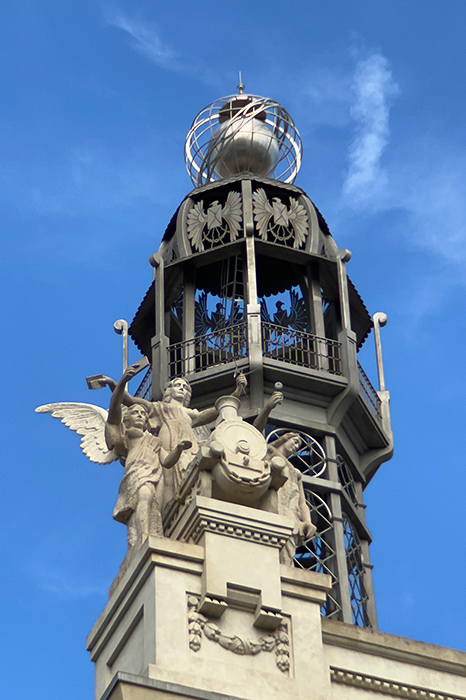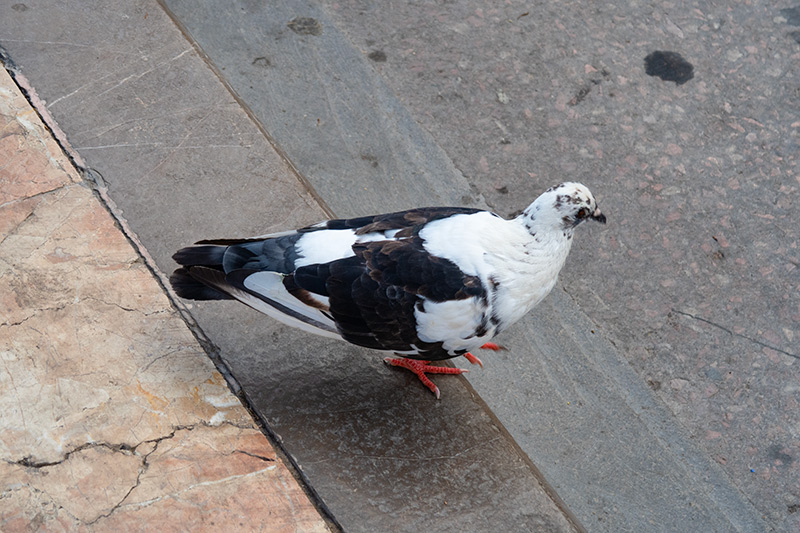 A Few Things Of Note About Plaça de l'Ajuntament (Plaza del Ayuntamiento)
All we did at Plaça de l'Ajuntament was look around and pop into the Palacio de las Comunicaciones building, which was worthwhile.
But here are a few things we did note on our passings through:
1 – You can find the tourism office here attached to City Hall, if you need guidance or maps.
2 – The food in this area is overpriced.
We didn't eat at any of the restaurants in the plaza, but we walked past their menu boards and there is definitely a tourist upcharge for the scenery.
3 – There is virtually no shade here, so avoid, avoid, avoid when the sun is directly overhead.
The main source of shade is the surrounding buildings, so, if you don't want to scorch, visit when the sun is either on the rise or on its way down.
4 – There are gay benches.
Which are pretty much the best kind of benches, and perfect for taking your artistic travel portraits.