(Before I begin, I'd just like to say I know I'm courting the wrath of Québec, New Orleans, and several other municipalities for even writing this title.
But I have to at least suggest the possibility. Now on with the glowing review.)
Le Bistrot is an unusual gem of a restaurant. It's like a ruby or a sapphire found where only emeralds should grow.
No better or worse, just weirdly out of place.
Now, don't get me wrong, we have gone to plenty of good, even great, non-native restaurants in plenty of places, but, typically, those restaurants aren't as good as or better than eating those foods in their native countries.
You know what I mean?
Like, the best Turkish food we've had was in Turkey, the best Spanish food in Spain, the best Swiss food in Switzerland, the best steak & ale pie in the UK.
It's logical, right? You expect to find the best of something in the country known for making it.
(Is this where I should wedge in the major exception to this is Italian pizza, which, in my experience, is really not all that impressive? No? Probably not. I did have a really good one there once. Just the one.)
But – oh boy, am I huntin' for trouble here – Le Bistrot has to be some of the best French food we have ever had.
Now, I say SOME of the best, not THE best. We've had many a good meal in Paris (even just at our hotels), and I do recall a meal in Dijon that took me places.
But, honestly, the food at Le Bistrot is so insanely good just writing about it makes me salivate.
And want to go there immediately.
To Edinburgh.
Scotland.
For French food.
I'm not gonna try to explain it.
It just is.
(Note: In general, I do not like to use photos with identifiable people in them. So, apologies to anyone who appears in this photo.)
Le Bistrot Edinburgh Menu
When we've gone to Le Bistrot, we've always gone there for lunch.
Their lunch prix fixe menu is simply too good a deal to resist.
Plus, it's French food and they give you a lot of it, so it can be a bit heavy and best consumed when you've still got some walking left to do.
The prix fixe at Le Bistrot comes with a starter (and this is no small fancy appetizer, this is like a meal in itself), an entrée (I think every time we've been there, there's been a beef, chicken and fish option), and a dessert (which are legit French patisserie-style desserts).
They also put a fine basket of bread on your table that does French bakers absolute justice.
Drinks are separate, but the wine and espresso-drink prices are more than reasonable, and they don't make a fuss if you want to stick with tap water.
For the quality and quantity of the food, the prix fixe really is a steal.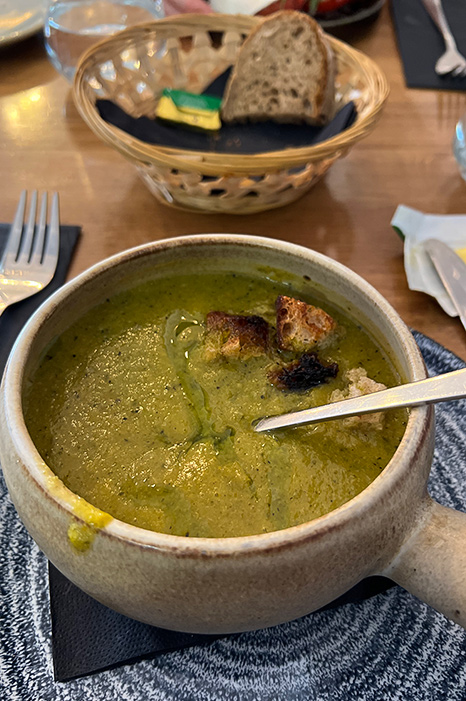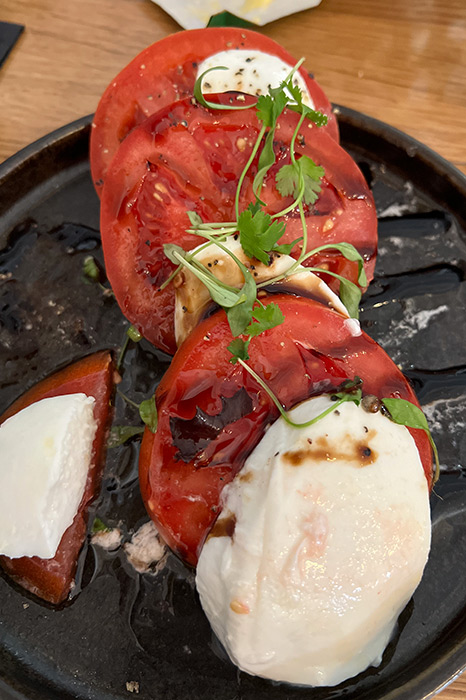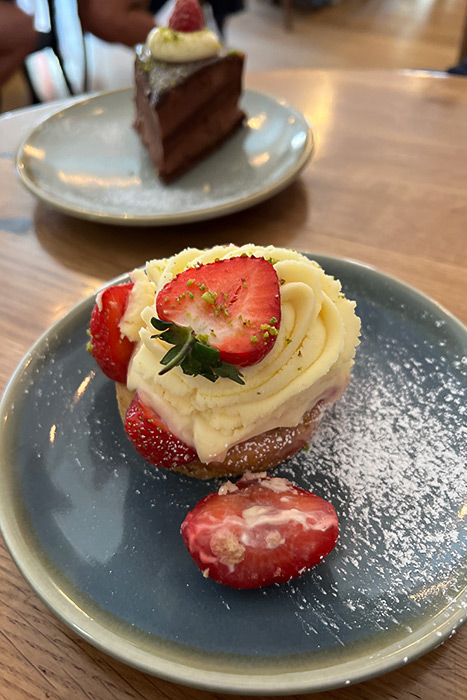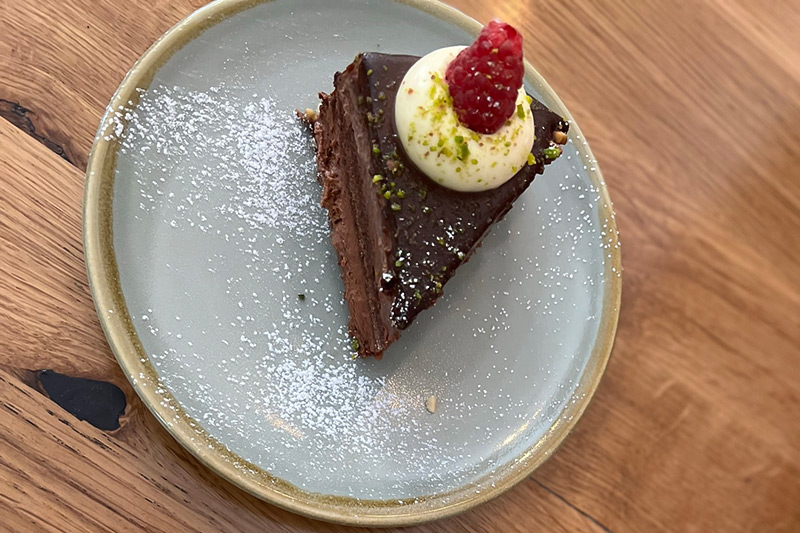 Why no pictures of the entrees, you might ask?
Well, it's like this – we were hungry, and we were forgot. (every single time. how? – Shawna)
What You Should Know
If I have one piece of advice about Le Bistrot, it's to go there.
If I have a second piece of advice, it's to get the Ragoût De Boeuf A La Bière (aka beef stew).
But maybe you shouldn't trust me on this one, because I recently came to the realization that putting beef and vegetables into pretty much any type of thick, savory broth is my food jam.
Also –
Make a reservation.
We have gotten a table without one, even during the festival season (which is surprising, because some events for the International Festival do take place at the French embassy), but we've also seen people turned away at the door.
Don't let this tragic event happen to you.
They don't care what you wear.
The food sounds and tastes fancy, but they will happily serve you in shorts and a t-shirt.
And you won't be the only one there wearing them.
It's true European service.
And a three-course meal.
That means your server is going to give you plenty of time to digest and savor your food.
American translation: the service seems slow.
We have found this most often the case between our entrées and desserts.
So, if you have somewhere pressing to be, flag your server down or just pop up to the counter (you'll probably want to go up to the case to pick out your dessert anyway) and let them know you are ready for your sweet encore.
They will get it to you… eventually.
Better yet, just set aside a two-hour block for this one, so you actually can digest this wonderfully gluttonous meal.
Overall Review
Put Le Bistrot's prix fixe in your face early during your stay in Edinburgh.
That way, if you're as fond of the food as we are, you can make your way back to it.
As previewed in our Unintentional Edinburgh guide, Le Bistrot is attached to the French Consulate and the French Institute of Scotland, so it makes a lot of sense that it's authentically good.