When we first heard LA was getting an NWSL expansion team, we did hesitate for a second.
LA is a fair drive from Vegas, after all, and that's without the traffic.
We also know how things come up for us (i.e. we decide to take big trips on a whim even though we have season tickets), and it did.
We ended up spending a large chunk of our summer in Europe, thereby missing about half our games.
Still, despite all the likely complications, we did decide to buy Angel City season tickets… eventually.
We simply couldn't help ourselves.
We liked the way they were doing things, we dig women's footy, and we enjoy being where the lesbians are. (What can we say?)
Anyway, our Angel City season tickets were actually a really great purchase.
Not only were we able to sell literally ALL of are unused tickets, so no money lost, but these games have been an absolute blast.
Seriously. These are some of the most high-energy events I have experienced in sports.
And, for frame of reference, I have been to Cleveland Browns' play-off games, Browns-Steelers showdowns, and grew up in the Midwest, where, as you might know, the passions at a high school football game are like attending the Super Bowl once a week.
Also, part of the summer we spent in Europe we spent in the UK for the Women's Euro.
We were at Wembley for the final game. When England won. In England.
Was it loud? Absolutely. (I can't imagine ever hearing "Sweet Caroline" sung at such a volume again.)
But as far as enthusiasm throughout the game, Angel City games… I think they're more high-octane.
Sorry if that sounds like blasphemy, but it's true.
The fans. Love. This. Team.
Every single game. From kick-off to the three whistles.
(You'll never see a team down by so many points get so much enthusiasm for every corner kick. It's like, "Yeaaahhhhh. We may only lose by two."
I'm exaggerating. Angel City ended with a pretty good record for their first season.)
It helps that the investors and behind-the-scenes crew for this team are making such a dedicated effort at building community.
I guess what I'm saying is it's a pleasure to be Angel City season ticket-holders, and, when we weren't in Europe this past summer, we were roadtripping between Vegas and LA (7 games all in).
And we're about to start doing it again.
(I'm also saying, go to an ACFC game. It's a damn good time.)
Here's our photo retrospective of the inaugural season.
Angel City's First Home Game – Angel City FC vs NC Courage
April 29, 2022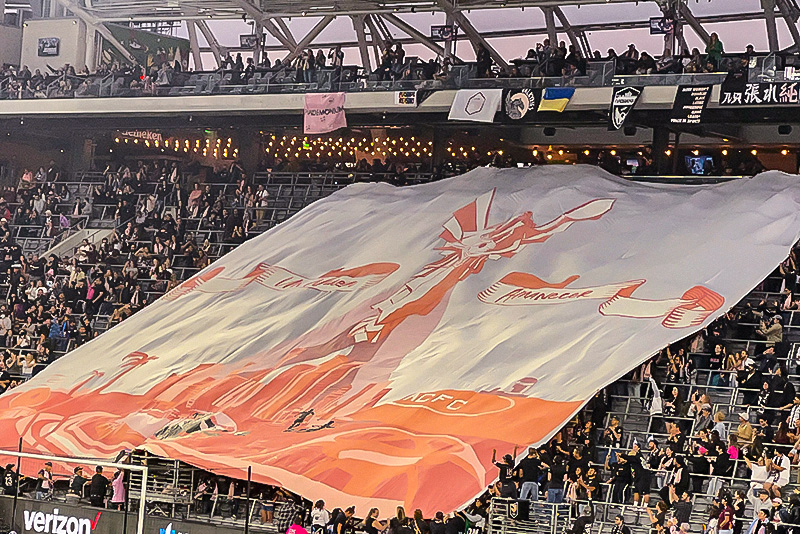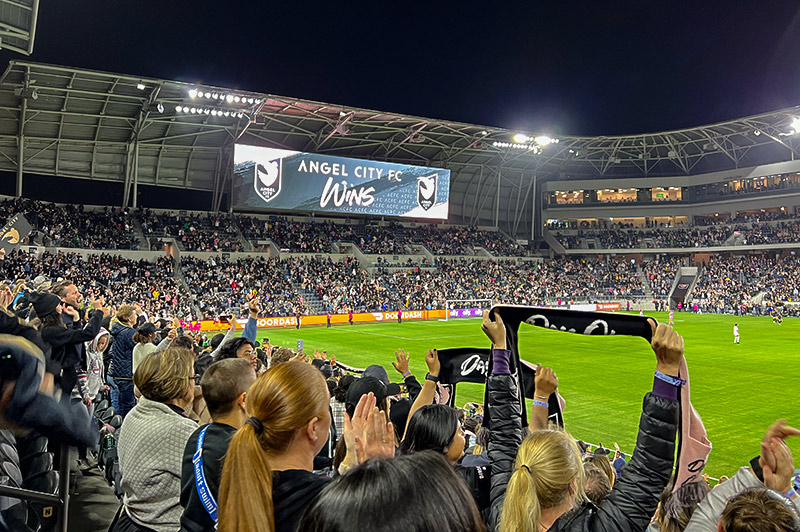 Pride Night – Angel City FC vs Houston Dash
June 7, 2022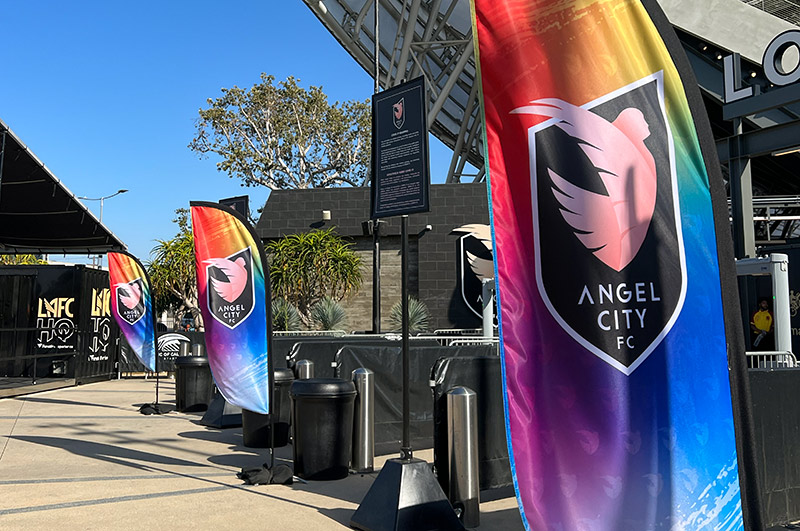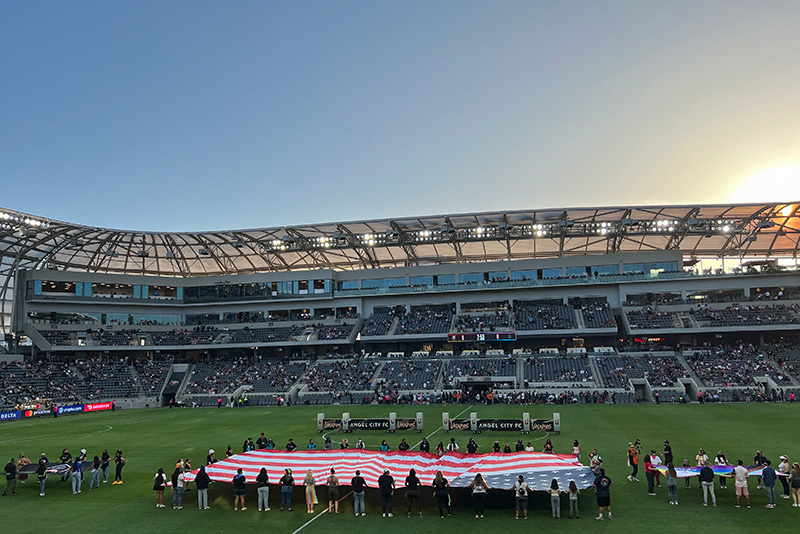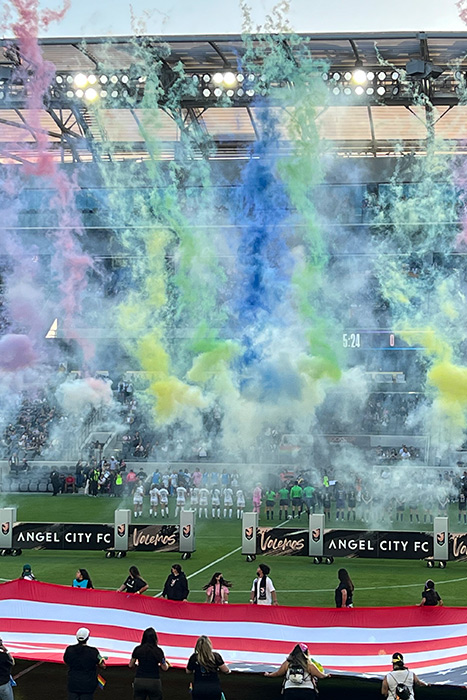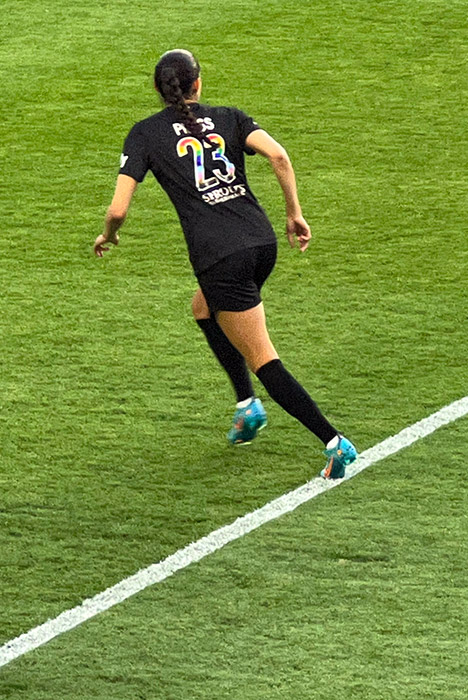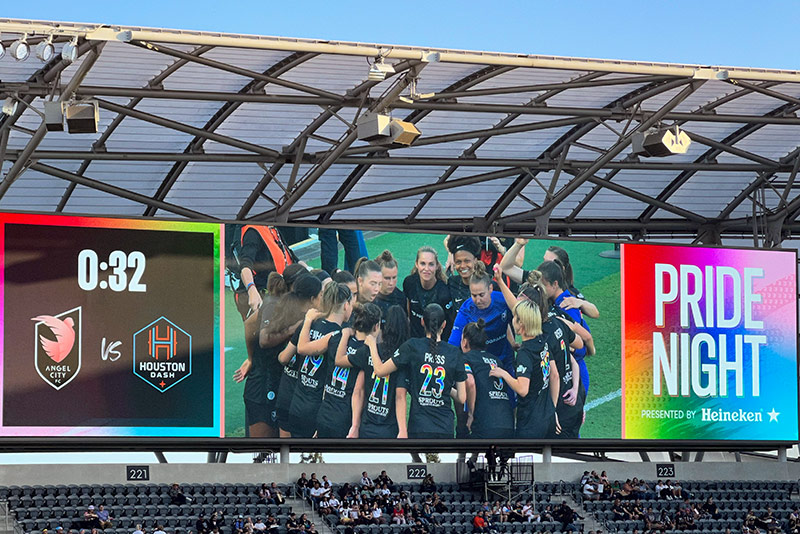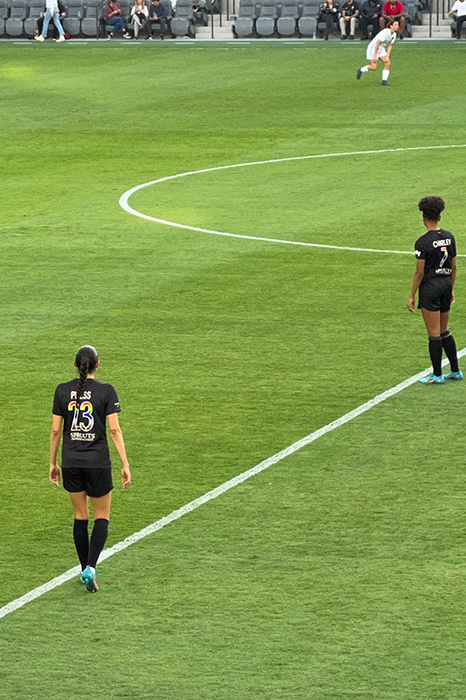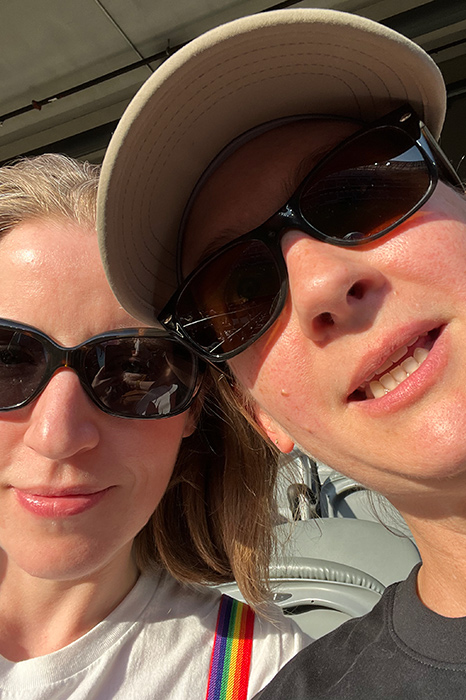 Not pictured: Our gay socks and gay shoes.
Though, I did take a picture of our shoes.
I take lots of pictures of shoes.
Especially my own.
I don't know what's wrong with me.
I think it's an addiction.
(yeah, what is her deal with shoe pics? – Shawna)
Copa Angelina
September 5, 2022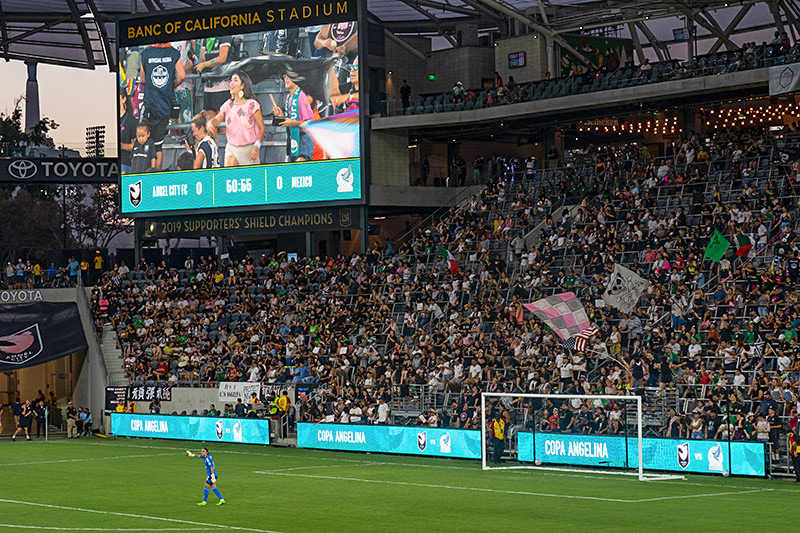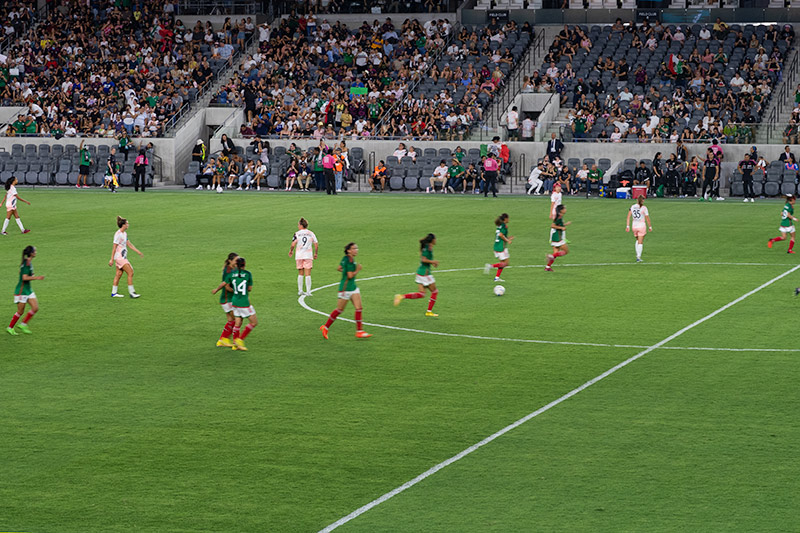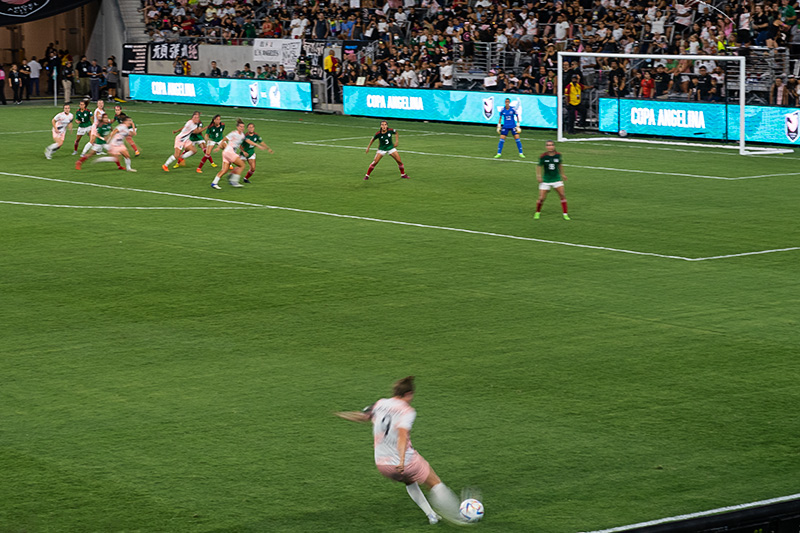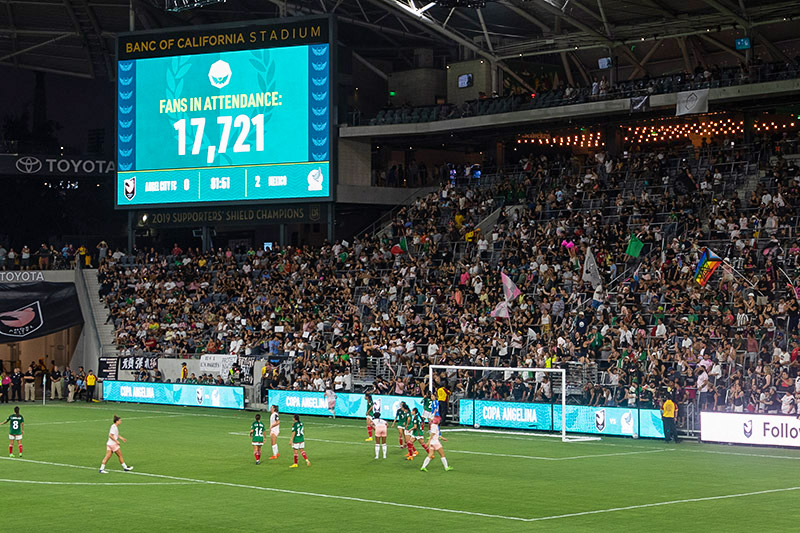 Last (Home) Game of ACFC's First Season – Angel City FC vs Racing Louisville
September 25, 2022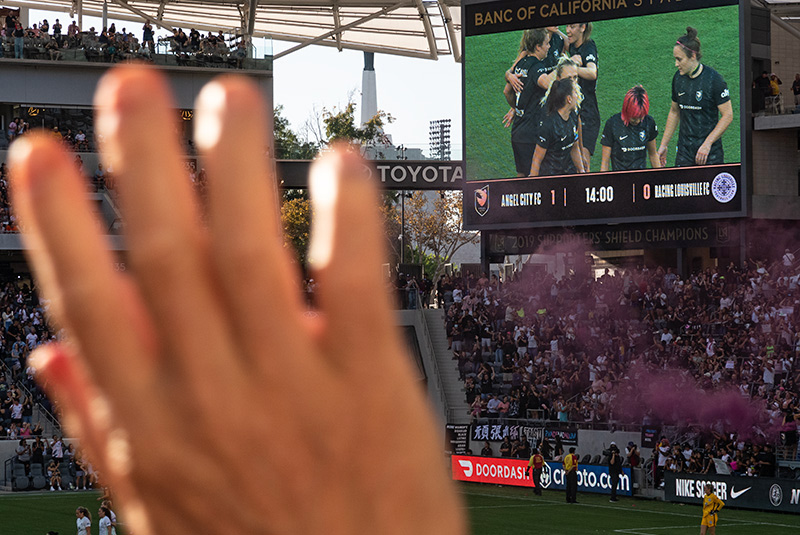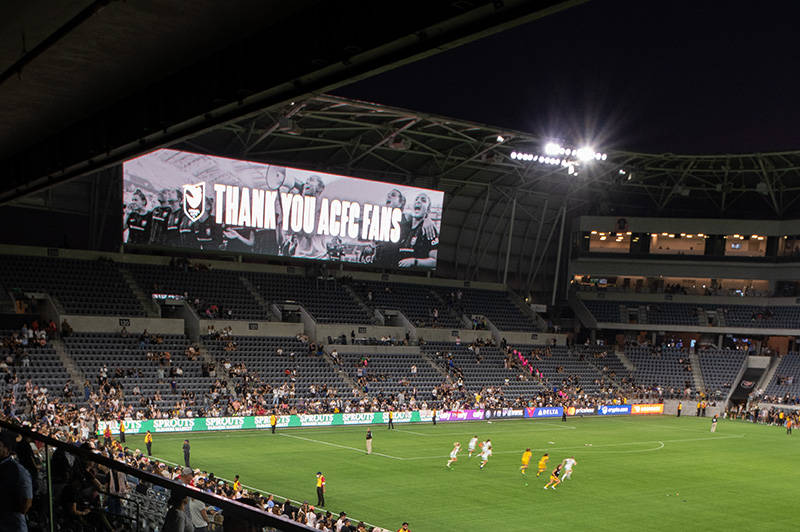 That's about it.
Onward to the second season.