The Strip may not be one of our favorite places in Vegas, but we won't deny the casinos do décor very well.
Not just in the kind of everyday grandeur that fills resorts like the Venetian, Caesars Palace, and the Wynn, but in seasonal décor, the small (and sometimes not so small) arrays that bring out the spirit of a moment.
And, in our opinion, no place on the Strip does seasonal decor better than the Bellagio Conservatory & Botanical Gardens.
There are a few contenders, but the Bellagio Conservatory is designed purely for show, and it puts on a good show five times a year.
What's On Display
Generally speaking, the Bellagio Conservatory designers don't jack around.
Their displays are ambitious. Big, ornate, and often animatronic.
Swapping out five times each year – spring, summer, fall, winter (holiday), and Lunar New Year – this multi-million-dollar showcase is always a feast for the eyes.
You might see hot air balloons or giant flowers, cityscapes or living trees.
Whatever's there, it's sure to delight… or at least be worth seeing.
Bellagio Conservatory Spring 2023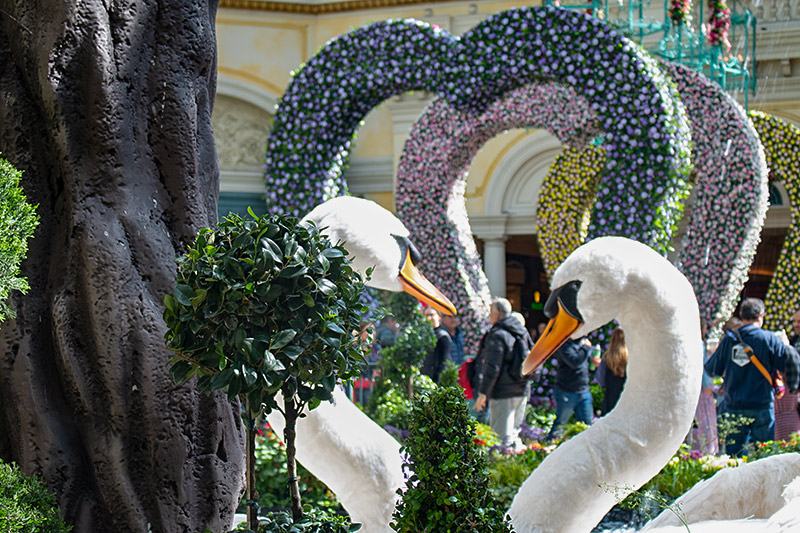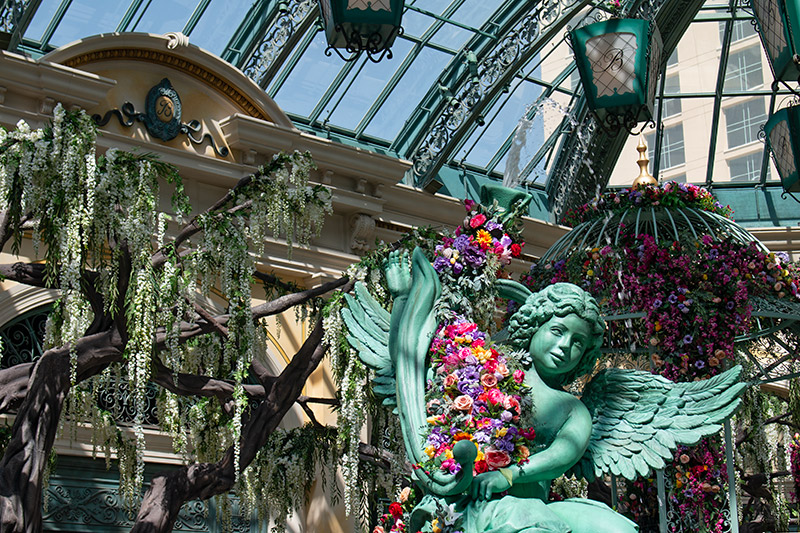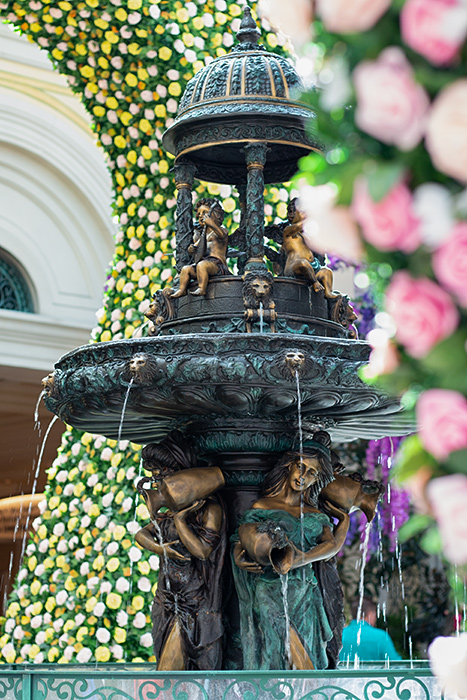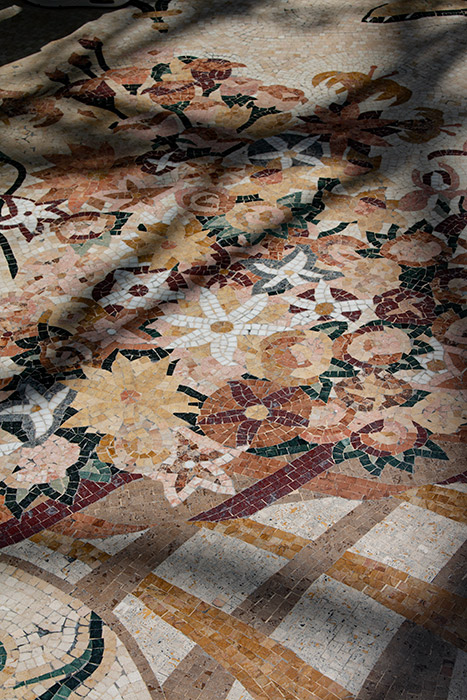 Bellagio Christmas 2017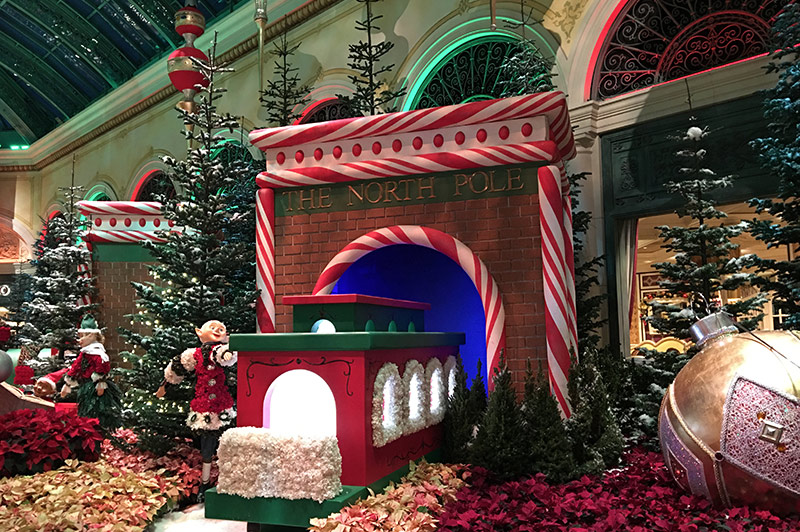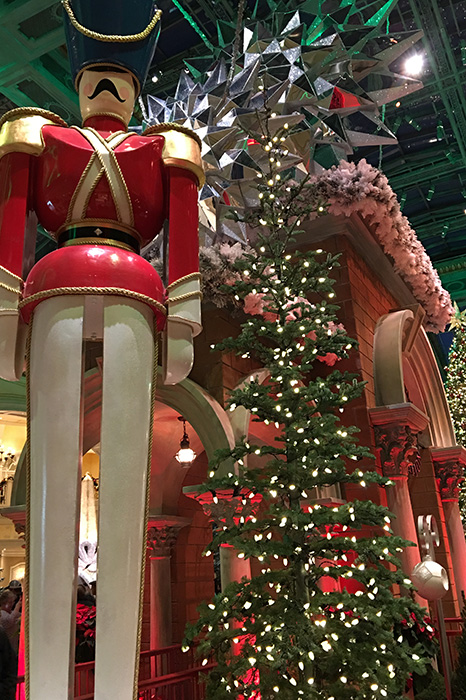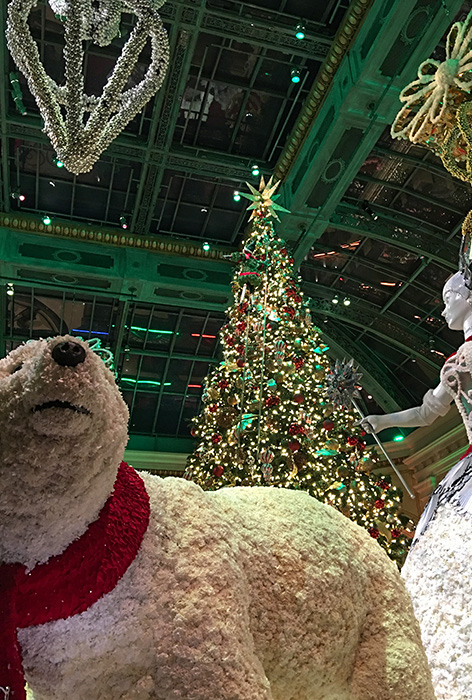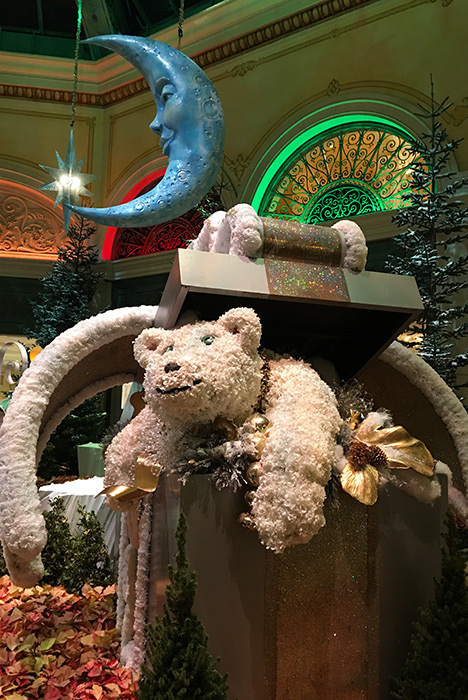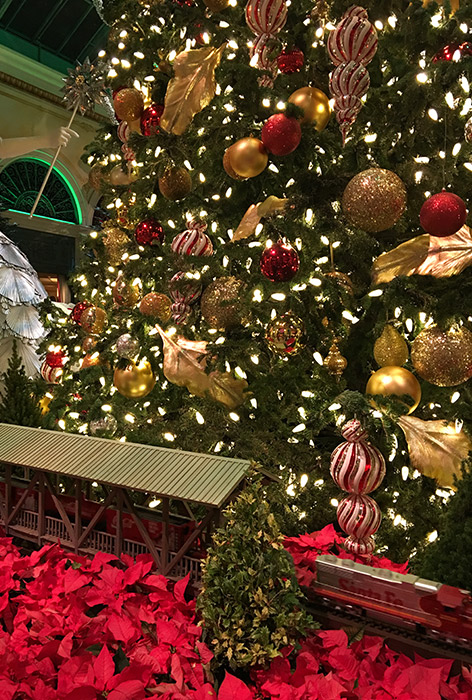 What You Should Know
The Bellagio Conservatory is free, which is surprising to be honest, and definitely makes it one of the best deals on the Strip.
Since the conservatory is free, however it's also popular, which means it's usually quite busy.
And it's ways are fairly narrow, so expect traffic jams and delays.
But it is also open 24 hours a day.
If you can drag your butt out of bed before the rest of the Strip tourists start to wake up and get there early in the morning, you'll have the place largely to yourself.
It's a great place to stroll with your morning coffee.
While You're There
Make sure to check out the Chihuly "Fiori di Como" ceiling in the Bellagio lobby. (The conservatory is right off of the lobby, so you really can't miss it.)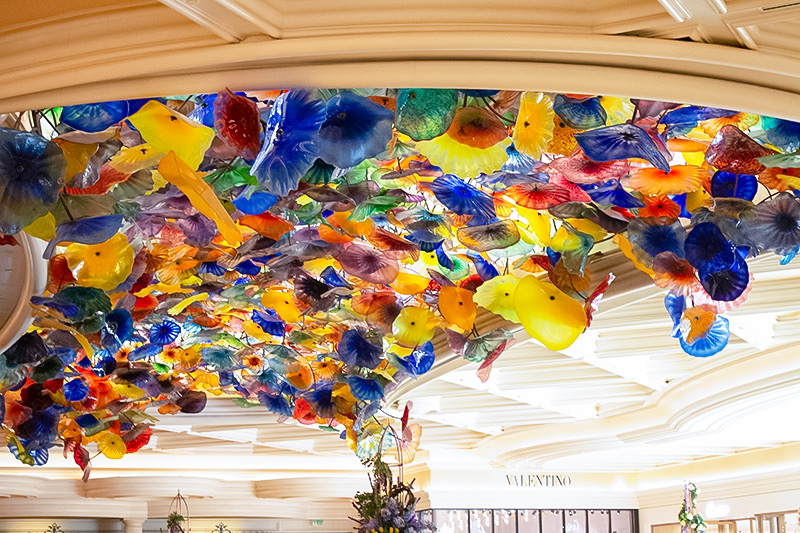 If you're at the conservatory later in the day, this would also be a great time to hang around for a Fountains of Bellagio water show.
Or two or three of them.
The songs/shows rotate throughout the day, so if you're there for two or three hours, you won't see the same show twice.
Do We Recommend It? Yes.
Wherever you are on the Strip, and even if you aren't on the Strip, the Bellagio conservatory is worth the extra hoofing or drive to see.